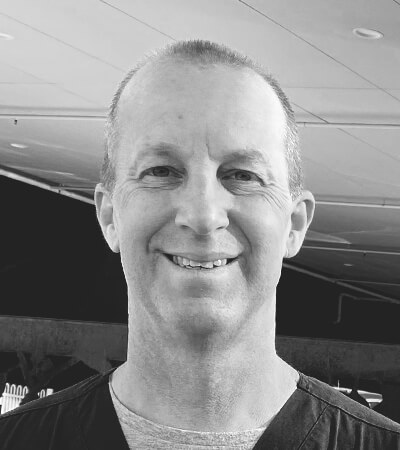 Dr. Willcocks is an Emergency Physician. He is currently the Director of Emergency Medicine Training and Director of Clinical Training at Alice Springs Hospital. Prior to that, he was the Director of Emergency Medicine Training at Gosford Hospital for 5 years.
Jules plays an active role for ACEM (Australian College of Emergency Medicine); Deputy Censor for NT, Specialist Training and Assessments Committee, Council for Advocacy, Policy and Partnerships and was previously the Censor for NSW. He also trained as an executive coach. Jules has a passion for education and mentoring, having set up numerous mentoring programs in various hospitals.
Jules has been responsible for bringing Passion and Purpose into the medical sector where he has identified a growing need for 'Communication Performance' skills in high pressure situations like; clinical roleplay assessments such as the OSCE, breaking bad news, in leadership and in everyday patient interaction.
Jules is passionate about making the medical profession a more compassionate space. This includes self-compassion, as high-achieving professionals tend to forget this.
When he isn't in the emergency department, Jules is a professional share trader and investor, with an extensive understanding of global markets. He also invests time in understanding how he thinks and feels – particularly under pressure.